Testimonial
My hair started falling out almost 3 years ago. I had gotten sick, and my doctors kept saying it would stop eventually. When my doctor realized it hadn't stopped, after 2 years, he recommended Rogaine. I started using it twice daily, and it helped. Yet, $150 a year for the rest of my life, is not what I wanted. When I saw on Groupon there is such a thing as restoration laser, I went to see my doctor and asked for his advice. After starting hair restoration laser on my scalp, twice a week, within 2 months, I was able to slowly stop using the Rogaine. Today, I am 100% Rogaine-free! My hair is fuller with lots of new growth, it is stronger and feels healthy again! I was ashamed and embarrassed to share my story, but now that I realize it's a story that could help someone else, even if I can help one more person with my story? I'm okay with that! My daughter is now a client, and I'm sure there are others out there who can get help from Graff Technology, to repair their scalp and rejuvenate their follicles. When I think about how much of a difference they've made in my life, it brings me to tears. I truly hope they can help you too!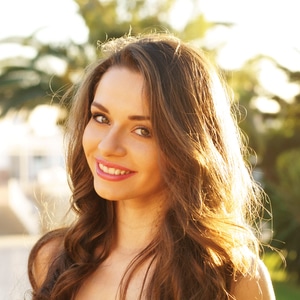 Special Offer:
Book your Consultation TODAY and receive a FREE Hair and Scalp Analysis!*
The New, Innovative Way To Measure Your Hair Density
#1 Hair loss Specialist in Riverside California
Imagine showering, exercising or walking into the wind without detection. Hair Restoration with Graff Hair Technology is just like your own natural hair. You'll forget you ever had a hair loss problem and start living with confidence again.
As an original certified Virtual Reality Hair Replacement Concept Studio, our talented, professional team will restore the natural volume and healthy look to your hair, resulting in a sensational new look to match your lifestyle or a welcome return to the look you've loved for years.
If you or someone you know is suffering from alopecia, hair loss, balding or undergoing a medical procedure causing hair loss, then Graff Technology in Riverside, California has the state of the art, personally customized solution for you!