Testimonial
Five-star experience all around! I started shaving my head several years ago. When I decided to grow it out again, I wasn't pleased with the progress of my regrowth. Not as easy as it was in my 20s. I was using every product and vitamin I could get my hands on to stimulate growth. Nothing was working. I was beyond discouraged. I heard about their laser treatments from a friend who drives out there from Newport Beach so I went in for a consultation. Such a convenient location with tons of parking, nice decor, and a comfortable atmosphere. Everyone was so friendly and knowledgable. After my consultation with Coco, I decided to go for a six-month laser treatment package. It's non-invasive and I couldn't believe the results! They also have great products to be paired with this service. Don't try to prescribe your own regiment. Let the Graff Technology team do this for you. Trust me. Thank you Bette, Coco, and crew. You all are the best!!!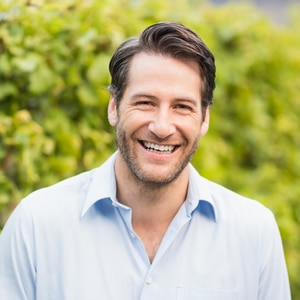 Special Offer:
Book your Consultation TODAY and receive a FREE Hair and Scalp Analysis!*
The New, Innovative Way To Measure Your Hair Density
#1 Hair loss Specialist in Riverside California
Imagine showering, exercising or walking into the wind without detection. Hair Restoration with Graff Hair Technology is just like your own natural hair. You'll forget you ever had a hair loss problem and start living with confidence again.
As an original certified Virtual Reality Hair Replacement Concept Studio, our talented, professional team will restore the natural volume and healthy look to your hair, resulting in a sensational new look to match your lifestyle or a welcome return to the look you've loved for years.
If you or someone you know is suffering from alopecia, hair loss, balding or undergoing a medical procedure causing hair loss, then Graff Technology in Riverside, California has the state of the art, personally customized solution for you!