Update: September 4, 2020
Graff Technology is now officially OPEN. Please feel free to give us a call at: (951) 400-5517 to schedule your next appointment or for information regarding appointments.
Sincerely,
Graff Technology
Testimonial
Last week I came in after being recommended by my mom who has been coming here for treatment for hair loss. After having my son, 2 years ago, my hair has not stopped falling out. Last week they did a free consultation and took photos of my scalp to see the cause of my hair loss. After seeing how bad my hair has gotten, with clogged follicles and oil scales, I made an appointment to return today. Coco has been an amazing help to show me and explain what the cause is. They also gave an estimate cost on the first treatment before coming in. The price is beyond worth it to stop my hair from dying and falling out.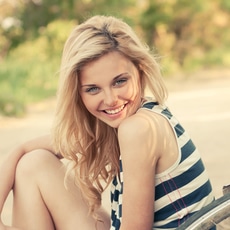 Special Offer:
Book your Consultation TODAY and receive a FREE Hair and Scalp Analysis!*
*The New, Innovative Way To Measure Your Hair Density
#1 Hair loss Specialist in Riverside California
Imagine showering, exercising or walking into the wind without detection. Hair Restoration with Graff Hair Technology is just like your own natural hair. You'll forget you ever had a hair loss problem and start living with confidence again.
As an original certified Virtual Reality Hair Replacement Concept Studio, our talented, professional team will restore the natural volume and healthy look to your hair, resulting in a sensational new look to match your lifestyle or a welcome return to the look you've loved for years.
If you or someone you know is suffering from alopecia, hair loss, balding or undergoing a medical procedure causing hair loss, then Graff Technology in Riverside, California has the state of the art, personally customized solution for you!