Hair Enhancements for Men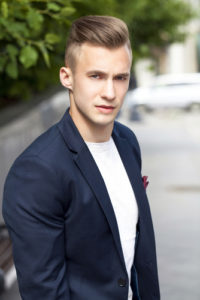 For the first time men, regardless of age, have a real, non-surgical hair solution for a profoundly disturbing problem: losing your hair, which is the one thing that frames the face and suggests youthfulness, health and vitality.
You'll have a full head of natural hair and the style you want after your first session. Virtual Reality and Virtuesse are Hollywood endorsed and recognized by the international media!
Virtual Reality, unlike a hairpiece, becomes part of you — not something you wear. The technique involves applying an invisible, non surgical derma lens like a contact lens into which human hair is inserted, compatible in color, density, curl pattern, texture, etc. Resulting in the Virtual Reality
cosmetic miracle hair restoration that revives your youthful appearance and looks totally natural. There is essentially no home maintenance other than washing, conditioning and normal styling. No matter what your hair looks like, we can match its color, texture and style with Virtual Reality. Thick, thin, curly, straight, light, dark,..whatever. The density and pattern look right.
Affordable, comfortable, brushable, no bumps, no visible edge, no tape, no comb-overs, no worries!
Virtual Reality has the Touch and Look of Your Own Hair
Our talented, professional team will restore the natural volume and healthy look to your hair, resulting in a sensational new look to match your lifestyle or a welcome return to the look you've loved for years.
If you or someone you know is suffering from alopecia, hair loss, balding or undergoing a medical procedure causing hair loss, you owe it to yourself to discover the difference Virtual Reality Hair Replacement can make in your own life.
For a completely natural, totally undetectable look, come in and see for yourself. Any style, any color, any look. Finally, hair that's as smart as you are!
What is Virtual Reality Hair Replacement for Men?
Virtual Reality is a thin, flexible, second-skin-like surface with natural hair growth patterns. It is literally undetectable to the touch.
No bumps, lumps or ridges with the exclusive DermaLens base.
No more worrying about bright lighting.
No worry when it rains.
No checking the mirror every five minutes.
Any style… any way you want it, whenever you want it.
No daily maintenance.
Graff Technology takes care of everything.
Wherever you travel nationwide, a Virtual Reality Hair Salon or Clinic is there to assist you.
100% Euro Texture Human Hair for the most natural appearance and touch.
You are going to look GREAT… 24/7!
Virtual Reality Hair Replacement and Restoration.
Exclusively yours, only at Graff Technology in Riverside, California.
In the Riverside, California region, Virtual Reality Hair Restoration is available exclusively at Graff Technology. For over 30 years, Graff Technology in Riverside has been one of California's most respected hair replacement centers, providing professional service for all forms of medical and non-medically-related male hair loss to clients of all ages.
Hair Enhancements for Women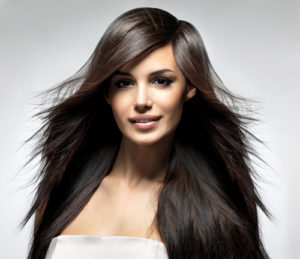 Wave goodbye to hair loss problems, thinning hair, alopecia, chemical damage – VIRTUÉSSE® helps women across the spectrum to look and feel beautiful and natural again.
Hair goes with you everywhere… to the office, the home, work, play, the bathroom, the bedroom. Now you never have to feel naked again with VIRTUESSE hair replacement solutions for women.
Totally care free, this high fashion non-surgical women's hair loss solution is totally natural both to the eye and the touch, easy to care for, light, and comfortable.
VIRTUESSE by Virtual Reality is the hair loss replacement system for women that is real hair, with attitude. It is science and nature in complete harmony. Now you can forget the embarrassment and self-consciousness of thinning hair and female hair loss and baldness.
Thinning hair is no longer a problem because VIRTUESSE is the completely natural, personally customized fashionable women hair loss solution that is totally natural and completely undetectable.
Genetic Female Hair Loss Solution
VIRTUESSE by Virtual Reality is a thin, flexible, second skin like surface with natural hair growth patterns. The base being so thin and natural, it adheres with no ridges or bumps. It is literally undetectable to the human touch.
No daily maintenance
No bumps or ridges
Brush back front
Undetectable in any activity
Can create short, close to the scalp hair styles
Natural polymers replicate scalp pigment color
Can be as thin as your natural hair without bangs
Hair angulation and pattern simulates natural hair growth
Ease of self maintenance allows more personal styling
Euro Texture Human Hair for the most natural appearance and touch
Unique ability to replicate natural maturing gray
VIRTUESSE by Virtual Reality custom women's hair loss replacement is so fashionable, so real, so undetectable, it's demanded by stars, directors and stylists in Hollywood, and has been featured on news and makeover shows from coast to coast!
If VIRTUESSE can make actresses look good in a close-up on a 20-foot movie screen, it can make you look good at home, at work, at play, at the gym – anywhere