My hair started falling out almost 3 years ago. I had gotten sick, and my doctors kept saying it would stop eventually. When my doctor realized it hadn't stopped, after 2 years, he recommended Rogaine. I started using it twice daily, and it helped. Yet, $150 a year for the rest of my life, is not what I wanted. When I saw on Groupon there is such a thing as restoration laser, I went to see my doctor and asked for his advice. After starting hair restoration laser on my scalp, twice a week, within 2 months, I was able to slowly stop using the Rogaine. Today, I am 100% Rogaine-free! My hair is fuller with lots of new growth, it is stronger and feels healthy again! I was ashamed and embarrassed to share my story, but now that I realize it's a story that could help someone else, even if I can help one more person with my story? I'm okay with that! My daughter is now a client, and I'm sure there are others out there who can get help from Graff Technology, to repair their scalp and rejuvenate their follicles. When I think about how much of a difference they've made in my life, it brings me to tears. I truly hope they can help you too!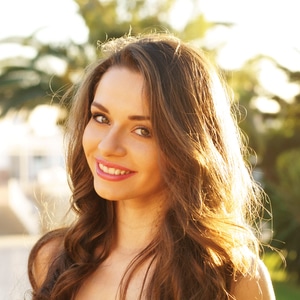 Last week I came in after being recommended by my mom who has been coming here for treatment for hair loss. After having my son, 2 years ago, my hair has not stopped falling out. Last week they did a free consultation and took photos of my scalp to see the cause of my hair loss. After seeing how bad my hair has gotten, with clogged follicles and oil scales, I made an appointment to return today. Coco has been an amazing help to show me and explain what the cause is. They also gave an estimate cost on the first treatment before coming in. The price is beyond worth it to stop my hair from dying and falling out.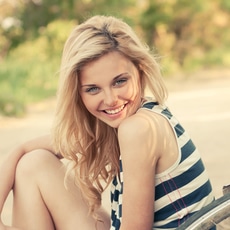 Five-star experience all around! I started shaving my head several years ago. When I decided to grow it out again, I wasn't pleased with the progress of my regrowth. Not as easy as it was in my 20s. I was using every product and vitamin I could get my hands on to stimulate growth. Nothing was working. I was beyond discouraged. I heard about their laser treatments from a friend who drives out there from Newport Beach so I went in for a consultation. Such a convenient location with tons of parking, nice decor, and a comfortable atmosphere. Everyone was so friendly and knowledgable. After my consultation with Coco, I decided to go for a six-month laser treatment package. It's non-invasive and I couldn't believe the results! They also have great products to be paired with this service. Don't try to prescribe your own regiment. Let the Graff Technology team do this for you. Trust me. Thank you Bette, Coco, and crew. You all are the best!!!