Hair extensions are used to give length and body to existing hair. Extensions come in many colors and hair types to fit almost every person that wishes to have longer hair without the wait.

Human hair grows about 0.4 inch a month, so hair extensions are not permanent, though good quality hair in an extension can be reused if it has been well cared for. The typical application may last two to six months, depending on the rate of natural hair growth.
The strand by strand is customized with adding high lights or lowlights to create a seamless look
The strand by strand method of hair extension application is used in a salon setting. The hair is applied to individual strands of natural hair or tiny sections. This method is time consuming, but gives very natural looking results. One or more technicians may be required to apply the hair extensions.

The strand by strand technique uses several different bonding methods: polymers (glue), heat bonding, weaving and metal clamps.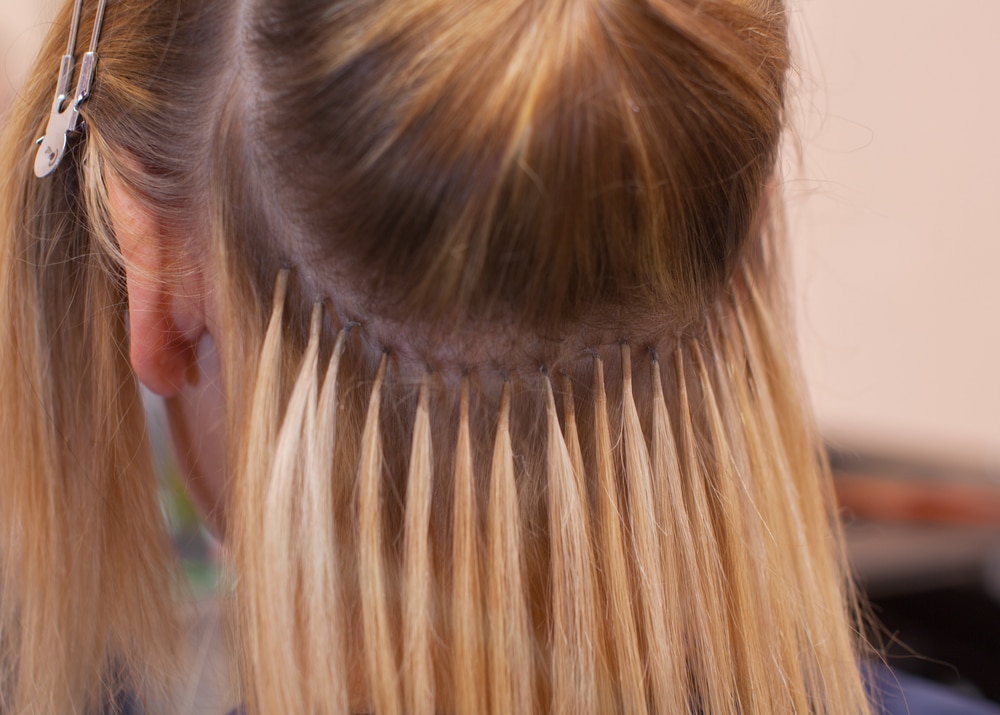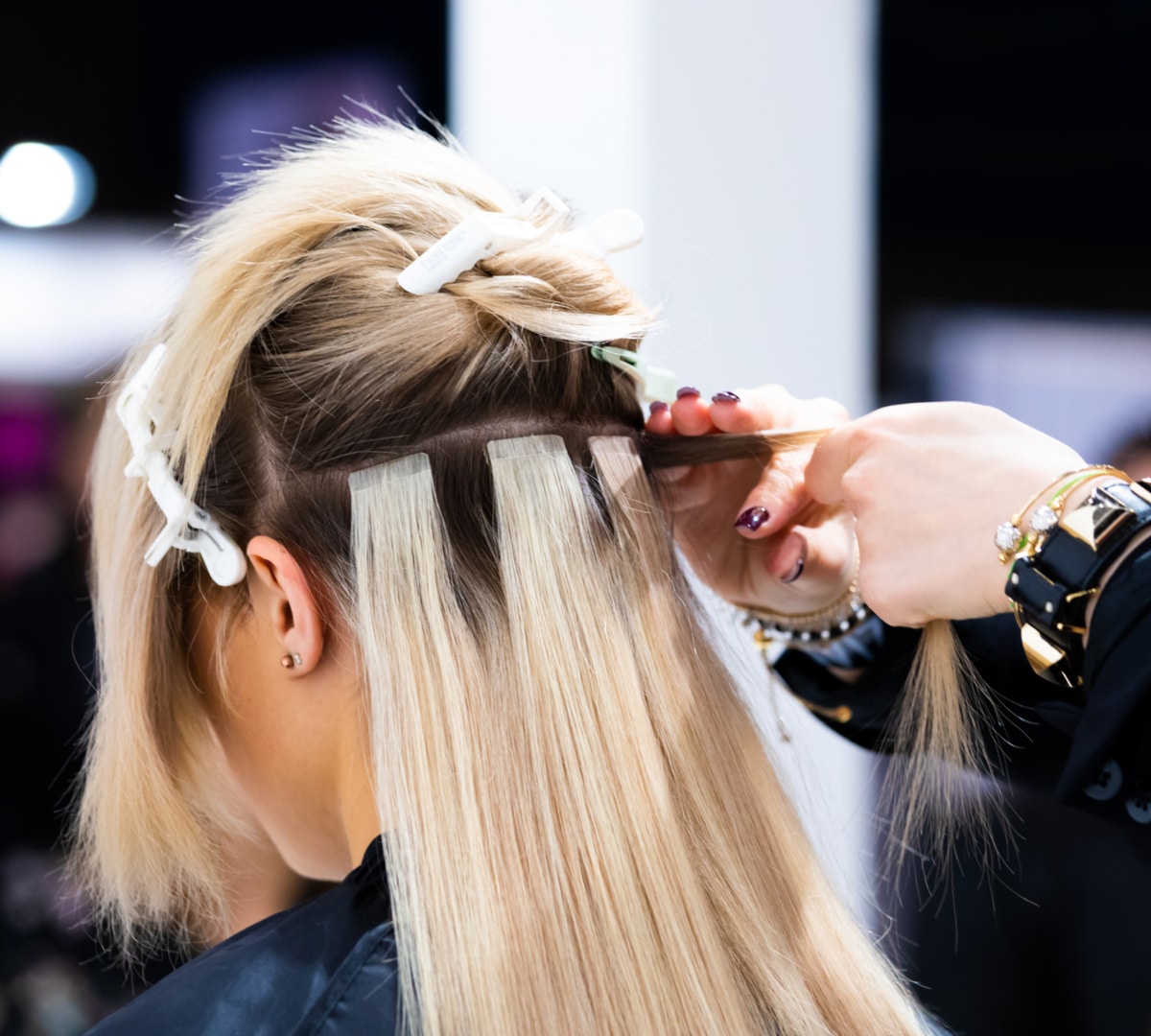 The tape in extensions are the quickest and easiest application with no damage on existing hair
Tape hair extensions utilize the same technology used to secure lace-front wigs at the hairline. Strips of clear, double-sided tape are attached to the base of a weft of Remy or virgin Indian human hair, and then these wefts are taped to the scalp. Because the tape used is completely flexible and see-through, your natural scalp is completely visible, and because the tape attaches to the scalp, there is no need for bulky braids or clips which may glint in the light. You can part the hair creatively and pull your locks into partial and full updos without fear!
Clip in extensions come in a variety of sizes lengths and fibers such as heat resistant and human hair
Clip-in hair extensions are a quick, easy, and temporary do it yourself approach to achieving longer and fuller hair, with no long-term bonding, pain, or damage to your hair. They are easily affixed and can be perfectly matched and blended with your own hair to create length, emphasize volume, or even to add highlights to your natural hair.
All clip-in hair extensions come in one or multiple pieces, which are called wefts, that will vary in width. Extensions can be clipped in and out of your hair in a matter of minutes and are practically invisible. They are by far the fastest and most affordable way to transform the look of your hair without breaking the bank or damaging your natural hair.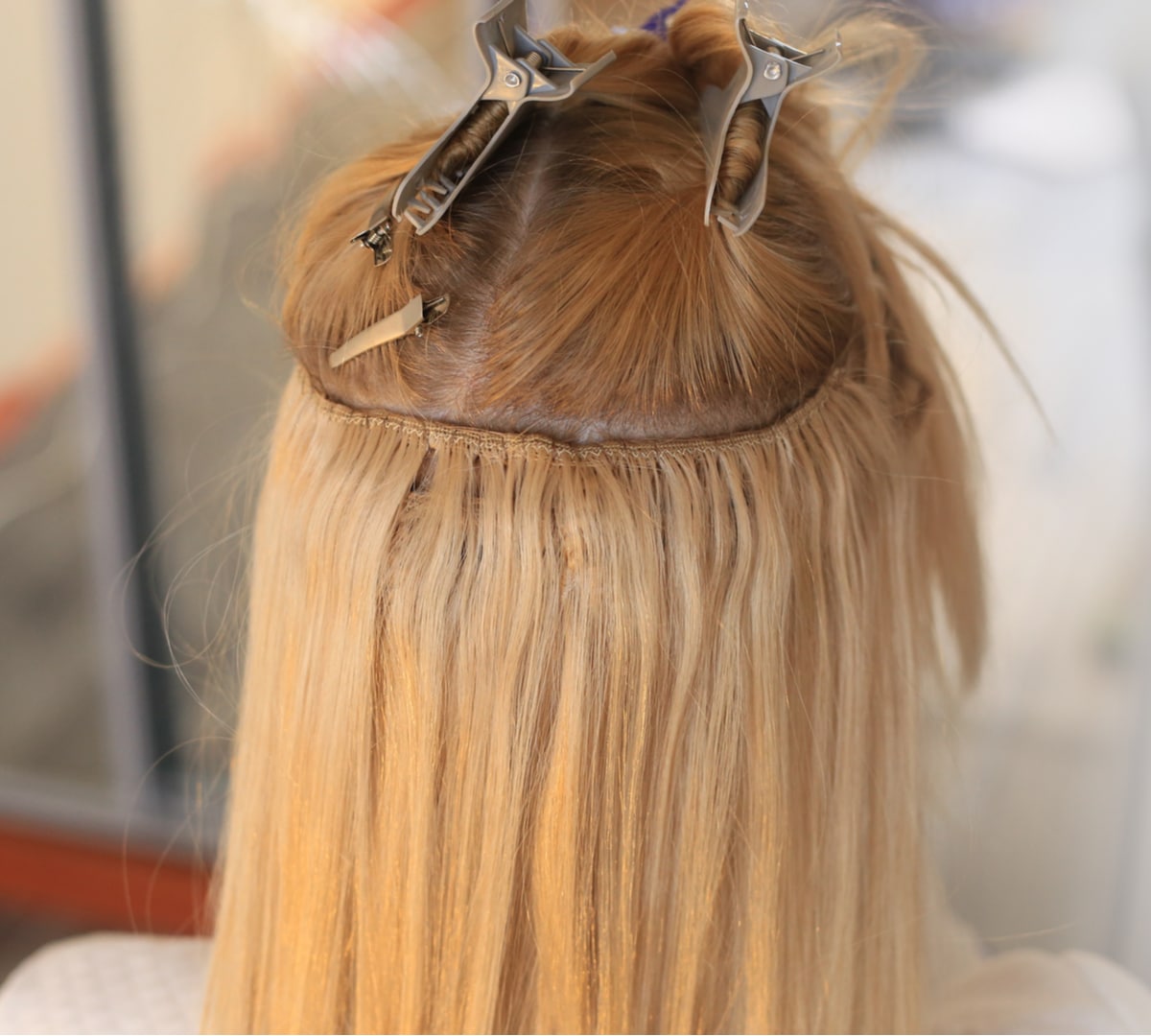 Call our extension specialist to find out more about our unique extension plan that keeps on giving.
Monthly payment plans available