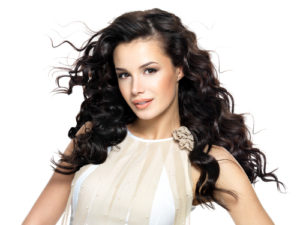 Low level laser hair therapy (LLLT) for hair loss is a revolutionary, non surgical breakthrough for both men and women suffering the devastating effects of hair loss. With laser hair therapy, you can achieve thicker, fuller, shinier, and healthier looking hair.
Low level laser hair therapy (LLLT) is a non-chemical, non-invasive treatment that is being used around the world for the treatment of hair loss. Like other treatments such as Propecia and Minoxidil, some individuals tend to respond better than others. Generally, individuals who are in the early stages of hair loss (Norwood scale 1-3) tend to have better results.
Limited clinical trials have been performed with positive results and corresponding FDA clearance. The HairMax Laser Comb was the first device to be cleared by the FDA for the treatment of hair loss in men. This past year, the FDA cleared the clinical model MEP-90 for the treatment of hair loss in women. Results vary by individual.
Laser hair therapy is now widely used in combination with Rogaine™, Propecia™ and other proven topical hair loss treatments. It has also been widely praised as a compliment to hair transplant surgery procedures for its ability to expedite wound healing and to prevent future hair loss that would require additional hair surgical transplant procedures.
Many men and women are seeing positive changes in their hair in response to these types of treatments as well as by cosmetic lasers such as those featured in the following clip from a recent syndicated television program:
Developed in Europe for improving hair volume and improving hair shaft quality and prolonging the life of hair color and improving hair colors and perms.
This breakthrough technology has recently been featured on national newscasts across the country. Physicians are praising this technology as an effective way to improve hair quality and volume.
Increases the blood supply to the scalp by 54% after only one treatment.
Stimulates hair follicles.
Stops the progression of hair loss in 85% of patients.
Increased hair strength and elasticity.
Fuller, shinier, softer, thicker hair.
For Post Operative Transplant surgery, Laser Therapy will help newly transplanted hair to thrive and increases the healing process.
Repairs damage normally caused by chemical services.
Delivers light energy directly form different positions without loss of light properties to insure
Proven Technology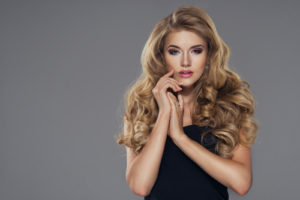 Low Level Laser Light has been used for numerous conditions in Europe for over thirty years and has been the subject of over 2,500 scientific papers, published worldwide. There are no reported side effects to the treatment which is painless, and non-toxic.
Until recently, laser treatment has been relatively underutilized in North America. Today, however, there is increasing awareness and acceptance of low level laser among practitioners.
International practitioners are realizing the benefits of laser therapy more than ever before, while North American consumers are increasingly willing to try alternative treatments. Low level laser therapy is non-invasive and without any known side effects.